Barossa Shiraz Gin
Our approach to Gin is flavour first, every time. And Barossa Distilling Co Shiraz Gin is the epitome of a full-flavoured Barossa Gin.
The Barossa is known globally for the quality of our Shiraz, our Grape Growers have farming this fruit down to a fine art.  As a result, it's access to these grapes that enables us to produce a Shiraz Gin that tastes as good as this does.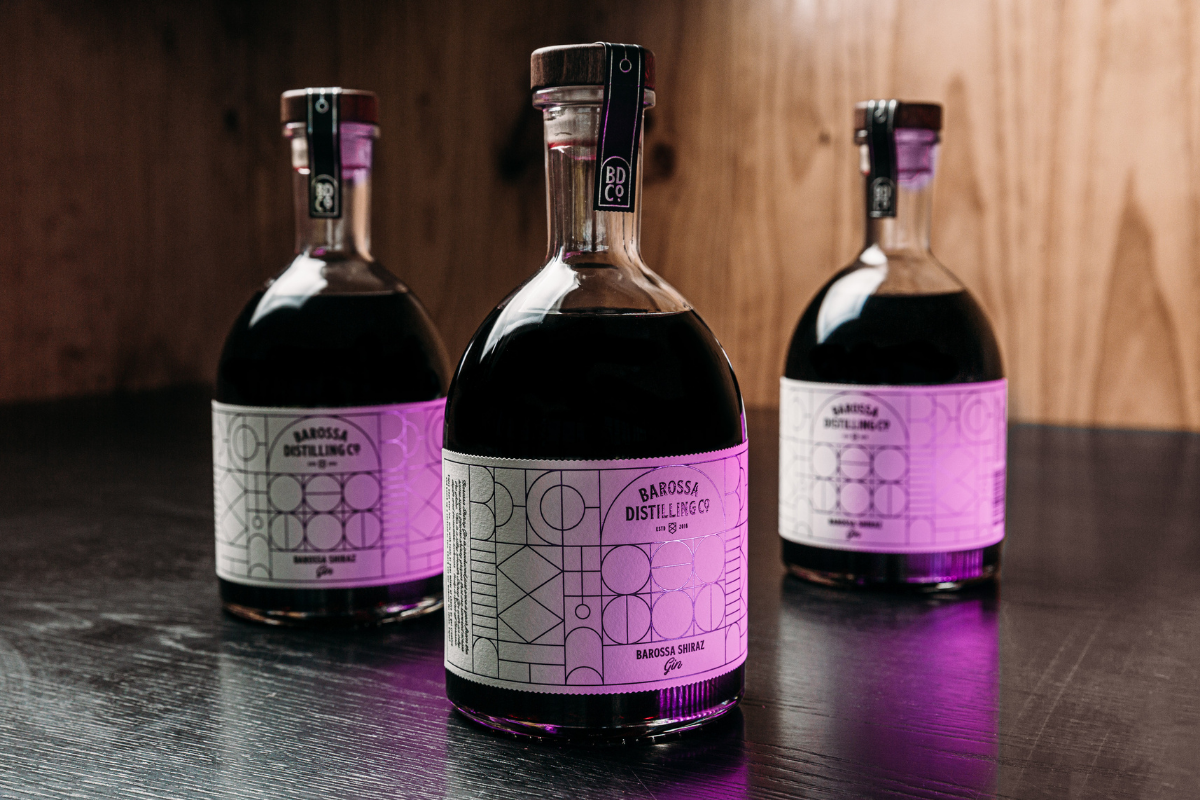 The History of Shiraz Gin
A style born from traditional Sloe Gins; for years made in small batches on kitchen tables; ripe fruit and good gin patiently infusing to produce a drink that is much more than the sum of its parts. A quality Shiraz Gin is always an infusion of premium quality Shiraz grapes and a full, flavoursome gin. 
Never should it be made with wine or poor-quality fruit; never should it be coloured or sweetened. Best made in small batches, this is not a gin for large-scale production. Some things just don't scale well.
We are delighted to be releasing our Vintage 2022 Shiraz Gin, another outstanding combination of Barossa's best gin and the super intense Shiraz grapes that are revered across the globe.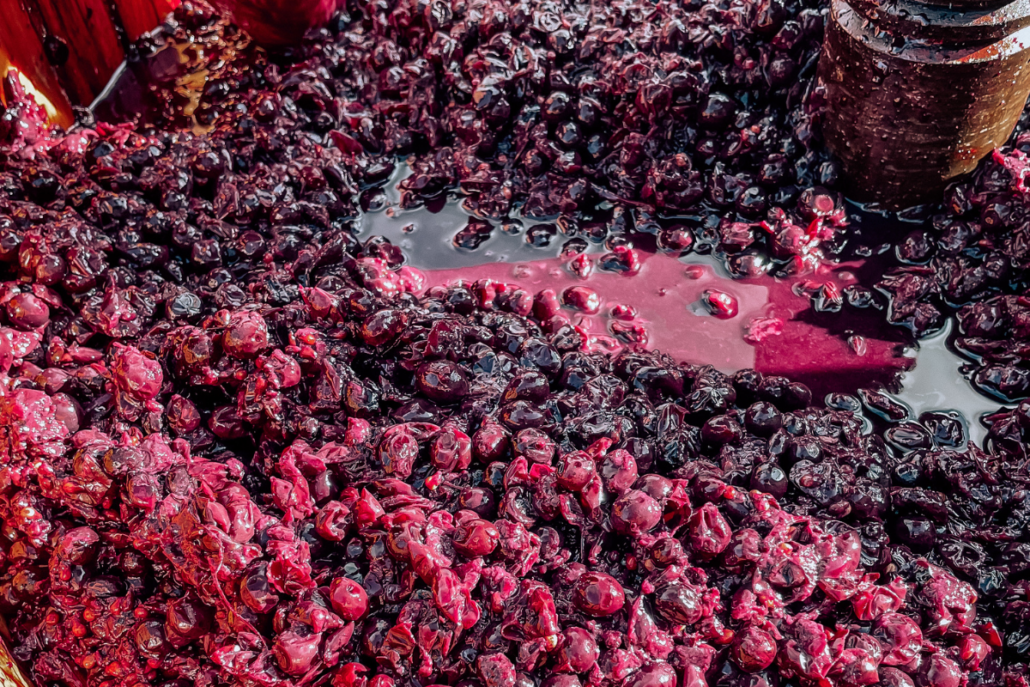 The process of producing Shiraz Gin
We produce our Barossa Shiraz Gin just once a year. We start with the fruit; picking it only when it's ready; the grapes decide when not us. The harvesting and de-stemming of the grapes occurs in a local winery, removing the juicy fruit from the grassy stalks. With grapes evenly distributed over picking bins, we soak everything in our Generations Gin for 8 weeks. Except for mixing them daily, we leave the Gin and the grapes to slowly infuse, taking on all the depth of colour and flavour.
After the infusion is complete, we shovel the grapes into an old-school wine basket press. We gently squeeze everything together to collect as much from the grapes as possible.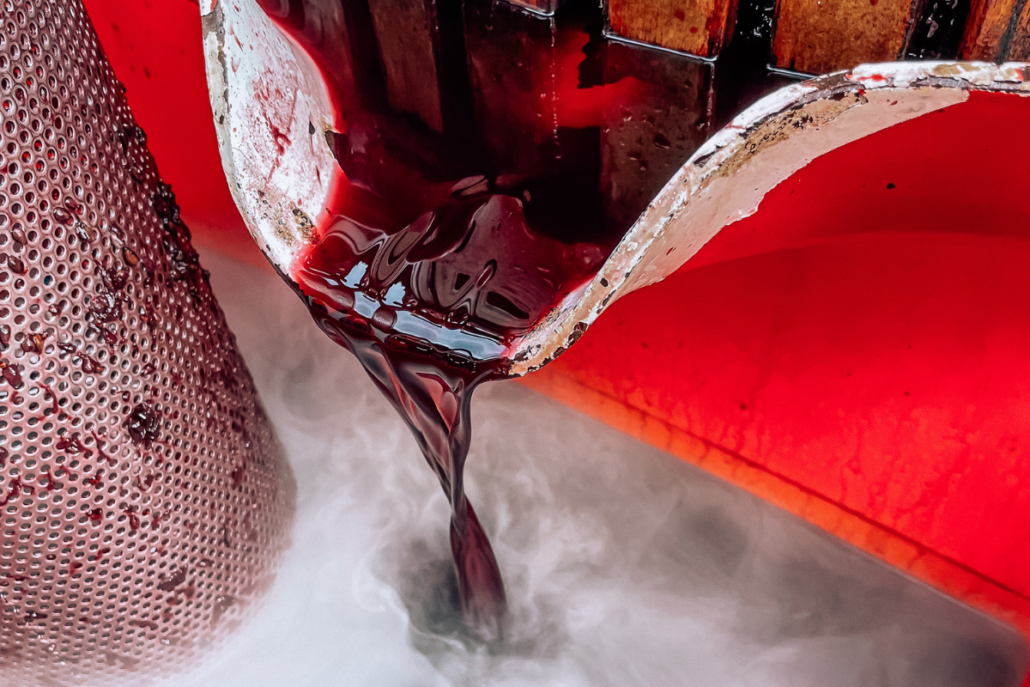 Every year we add a little more Gin to bring up the ABV%, but this year, to add yet another layer of luxurious depth and flavour, we have added a splash of our 24-month-old Bourbon Barrel Aged Shiraz Gin. This Shiraz Gin, originally made in 2018, has been taking on some incredible flavours and continues to amaze us with its character each time we taste it from the barrel. This is an un-released Aged Shiraz Gin that will be a very limited release later this year – stay posted for that.
After that we complete one more racking into a fresh tank, leaving all the 'lees' behind. Finally, this year's vintage of Barossa Shiraz Gin is ready for bottling.
It's small-scale, hands-on and time-consuming, but we love it. And above all, the results speak for themselves.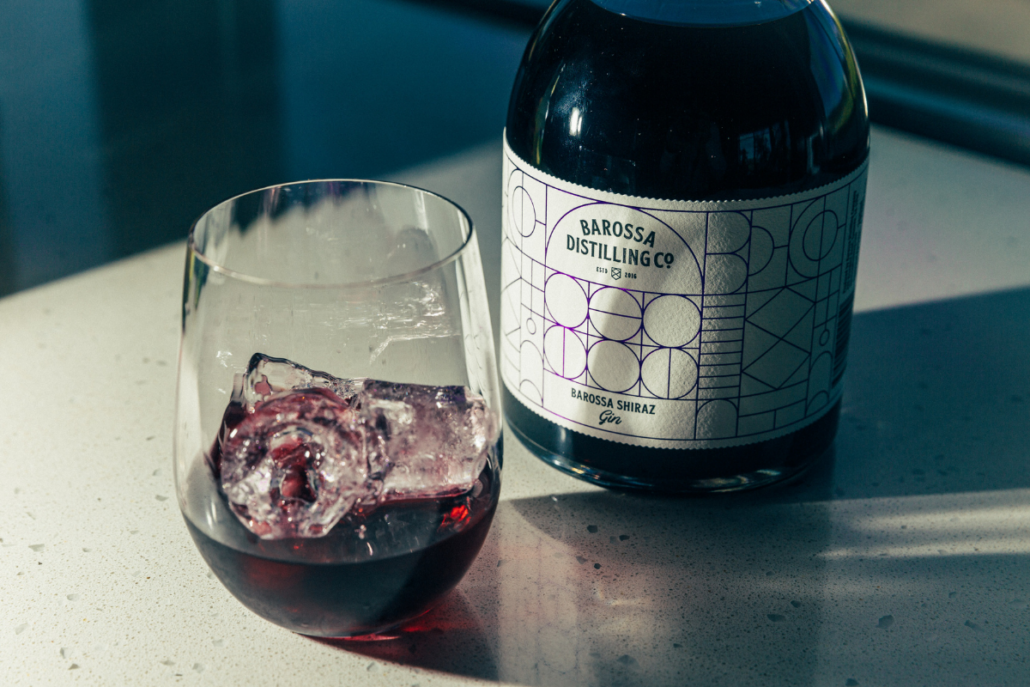 The 2022 Vintage
The 2022 Barossa Shiraz Gin delivers deep red berry fruit flavours with notes of cassis and a touch of citrus. Soft smooth and velvety, finishing with a grip of Gin and notes of Juniper…truly the ultimate Spirit of the Barossa.
While our Shiraz Gin is delicious on its own over ice, we love mixing things up a little. Enjoy it with tonic, soda, lemon tonic or our new favourite, ginger beer and a big squeeze of lime. It's indeed the versatility of this gin that makes it the most fun! Get your hands on a bottle (or two!) of our Barossa Shiraz Gin.
In addition to being a delicious beverage, our Barossa Shiraz Gin makes an exquisite ingredient in many dishes. For instance, discover recipes like our decadent Barossa Shiraz Gin Brownies or our Barossa Shiraz Gin and Plum Crumble.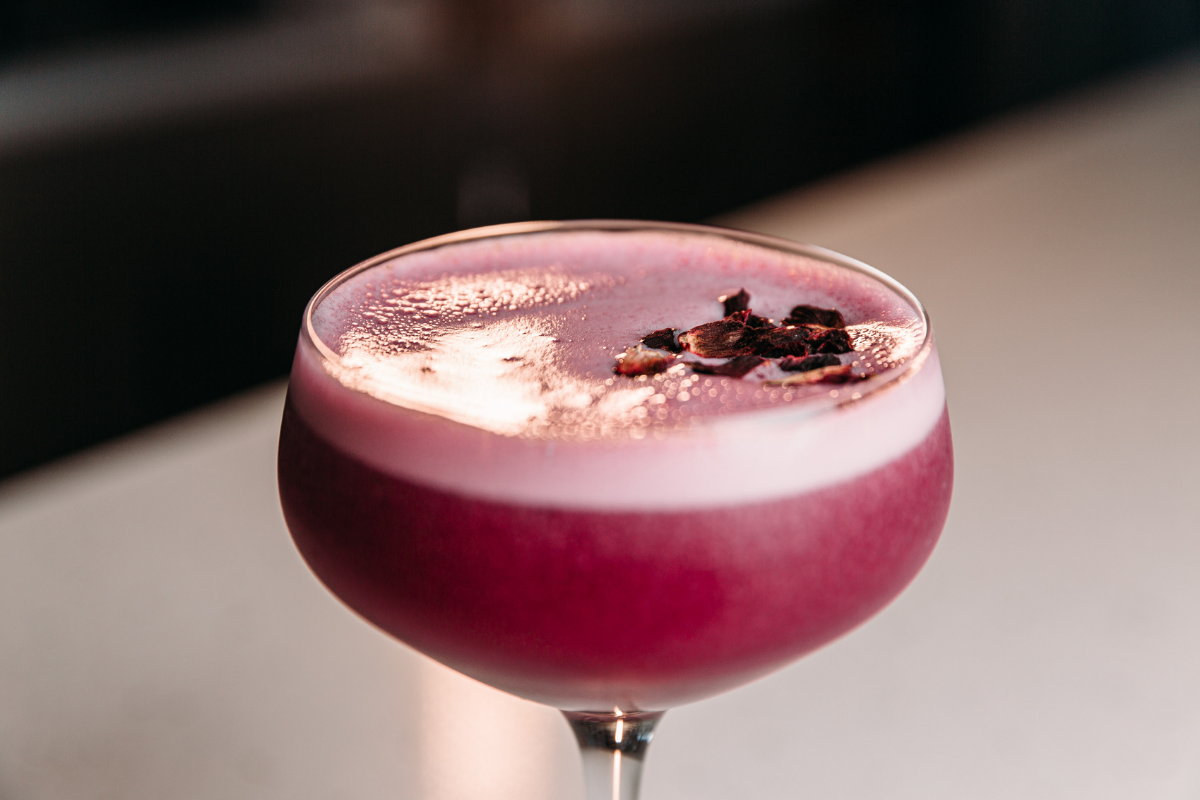 If you would like to experience our 2022 Barossa Shiraz Gin first-hand, our Distillery and Tasting Room is located at the heart of the Barossa Valley.
We pride ourselves on providing a deliciously memorable experience with a range of tasting flights, cocktails and dining options available. And if you can't make it to the Barossa, you're in luck! All our gins are available through our online shop, so you can enjoy them from the comfort of your own home.