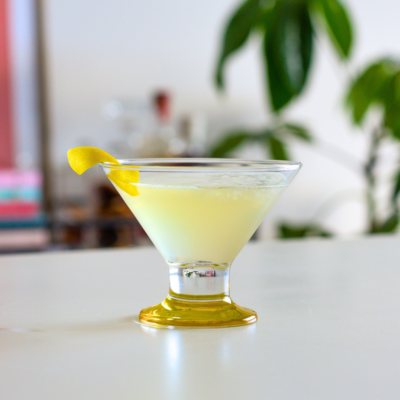 Bees Knees Cocktail
A classic gin sour cocktail, the Bees Knees is just that, outstanding! This Prohibition-era cocktail combines honey and lemon with our Generations Gin to create a robust, refreshing and flavourful drink.
Bright and zingy, the Bees Knees Cocktail is perfect on sunny afternoons and is incredibly easy to make at home with its three-ingredient mix. Simple, sweet, and super delicious!
Ingredients
60

mls

Generations Gin

15

mls

Lemon Juice

2

tsps

Honey

2

tsps

Water

Lemon Twist to garnish.
Instructions
First, begin by making your Honey Syrup with the honey and water. Using equal parts honey and water, over a stovetop or using hot water, stir in the honey until it's completely dissolved. Set aside to cool.

Add Generations Gin, Lemon Juice and your freshly made Honey Syrup into a shaker filled with ice.

Shake well until the outside of the shaker feels cold.

Then strain into a cocktail glass.

Lastly, garnish with a lemon twist, and enjoy!